Course details
Fighting course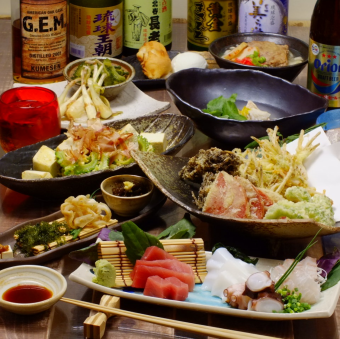 2300 yen
※ The marked price is excluding tax.
Reservation deadline

Until 17 o'clock on the desired shopping day
Available days for reservation

Monday - Sunday - Public holidays - Holidays
Okinawa cuisine can be enjoyed easily ♪ Recommended for drinking party with a small number ☆
Course menu
◆ Course content ◆
· Okinawa Menu Salad
Healthy salad with plenty of Okinawa vegetables such as papaya moai
- Assorted snacks
Sea grapes, island cliques, mimicars, etc.
· Champuru ~
We are looking forward to seeing what is Champloo!
· Fried Potatoes and Deep-fried Chicken with Awamori
· Okinawa soba or taco rice
2018/05/07 update